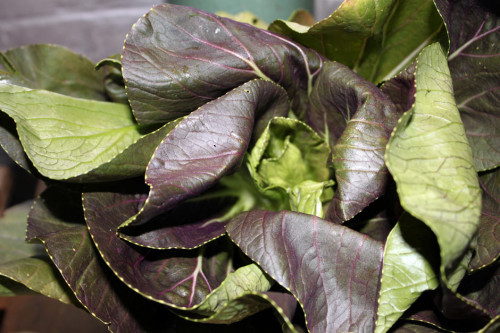 IN SEASON:
End of May- mid June, end of August-September
COOKING TIPS:
Always tim leaves from stems and start cooking stems first. Steam or stir fry bok choy or try it in soups.
STORAGE AND HANDLING:
Keep leaves moist by wrapping in a damp towel or placing in a plastic bag. Keep refrigerated. Remember the stems take longer to cook than the leaves so give the stems a 2-3 minute head start before adding the leaves.
NUTRITIONAL DETAILS:
Bok choy is a traditional stir-fry vegetable from China. It is a great nutritional gift and often touted as the garden vegetable highest in calcium after the greens. It is an excellent source of vitamins A, B-complex, and some minerals. All of this for only 24 calories per one-cup serving.
VARIETIES:
Shuko, Prize Choy