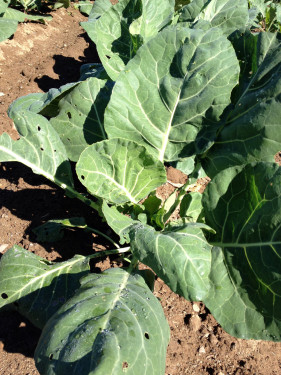 IN SEASON:
October – November
COOKING TIPS:
Use collards instead of swiss chard or spinach. Try braising or wilting then toss with a vinaigrette dressing.
STORAGE AND HANDLING:
Wash leaves before storing and dry them as well as possible. Keep collards in a plastic bag in the refrigerator. As with other leafy greens the stems take longer to cook than the leaves.
NUTRITIONAL DETAILS:
Collards contain vitamin A, folic acid, calcium and are low in calories.
VARIETIES:
Champion