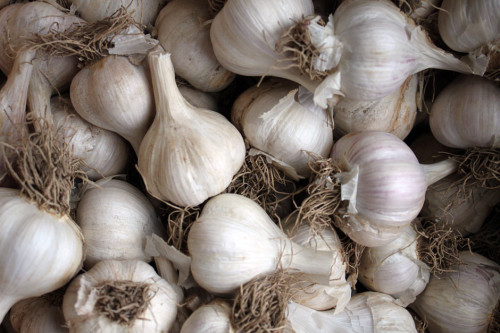 IN SEASON:
August – November
COOKING TIPS:
Chop, mince or slice garlic and add early in a recipe for a mellow flavor and later in a recipe for stronger flavor.
STORAGE AND HANDLING:
Store garlic in a dark, dry, cool and well ventilated place. If it is too warm the garlic will start to sprout. Only refrigerate peeled cloves, do not refrigerate the entire bulb. Smushing the clove with the flat side of a knife will aid in the peeling of the clove. If the garlic does start to sprout, it is still edible but will not keep much more than a couple weeks.
NUTRITIONAL DETAILS:
It is true that garlic does make your breath smell less than pleasant but it is also true that it is a gas expeller and works to make you less smelly in other ways.
VARIETIES:
German Stiffneck