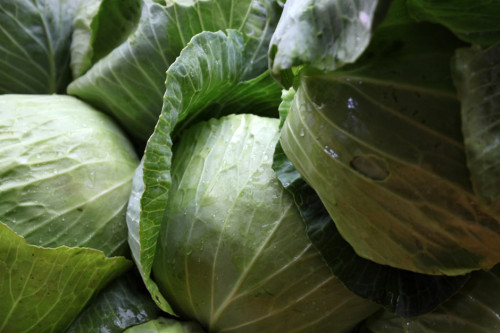 IN SEASON:
End of May – early June, mid September – November
COOKING TIPS:
Core cabbage first then cut into wedges or shred for cooking or eating fresh. See recipes for ideas.
STORAGE AND HANDLING:
Green, Red and Savoy cabbage will last at least three weeks in the fridge. Do not remove outer leaves until you are ready to prepare your cabbage. It is not necessary to keep the cabbage in a plastic bag, but it will help keep it moist. To cut cabbage it is easiest to quarter it and then core it and finally slice or shred as you would like.
NUTRITIONAL DETAILS:
Cabbage is 90% water and contains some folic acid, vitamins A and C, calcium and potassium. Eat your heart out; at 16 calories per 1 cup serving cabbage is another tasty vegetable that fills you up but won't slow you down with excess calories.
VARIETIES:
Quick Start, Storage #4