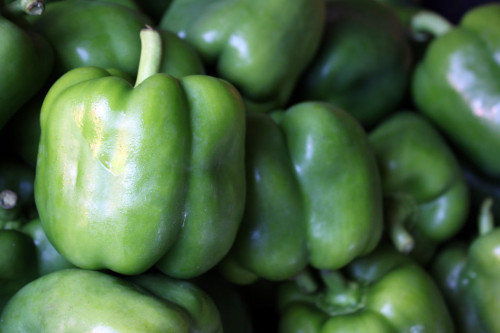 IN SEASON:
Mid-August – mid-September
COOKING TIPS:
Raw peppers are the most nutritious. Peppers are also very good in stews, quiches, casseroles and stir fries.
STORAGE AND HANDLING:
Peppers keep best in the crisper bin of the refrigerator. They will keep 1-2 weeks.
NUTRITIONAL DETAILS:
Peppers are nutritionally significant. High levels of vitamins A, C, and E and the minerals iron and potassium characterize most varieties.
VARIETIES:
Excel, Early Sunsation, Queen, Chocolate